---
Posted by Josh Carton on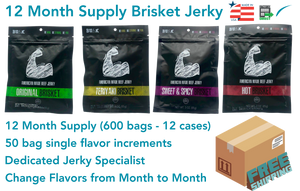 The BULK Monthly Jerky Program gives a 3, 6 or 12 month supply of the best jerky you've ever tried delivered directly to your door with tracking and service at the highest level. Choice of flavor options and dedicated Jerky Specialist available to help you stay on track with inventory and ensure you get what you need when you need it.  Margin Guaranteed to keep you coming back for more! Whether in Award Winning Brisket Style or Texas  The softest jerky we have to offer Naturally smoked Brisket whole muscle cut All natural ingredients  "OG" gets its name, it's the...
---
Posted by Josh Carton on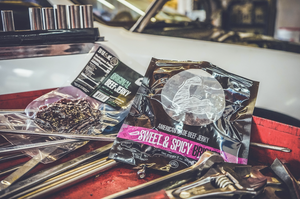 The B.U.L.K. Beef Jerky All Natural Brisket line has been the best selling jerky line in the Automotive Aftermarket for B.U.L.K...